About
Immigration Attorney Nelson A. Castillo in Los Angeles, California, has more than 20 years of experience and dedicated to successfully servicing clients all over the world in family and business immigration matters.
A former national president of the Hispanic National Bar Association, he is lecturer on immigration law and author of La Tarjeta Verde: Cómo obtener la residencia permanente en los Estados Unidos (The Green Card: How to obtain lawful permanent residence in the United States).
He is also a television commentator, a columnist and the publisher of the Spanish-language news and information website Inmigración Hoy®.
Due to his legal expertise, Nelson has been invited to lecture, present seminars and participate as a panelist at local and national events organized by groups such as the American Bar Association, the American Law Institute, the Hispanic National Bar Association, and the National Association of Hispanic Journalists, and is often quoted in national media outlets.
Nelson is an outspoken advocate against notario and immigration consultant fraud and has volunteered countless hours to assist non-profit organizations in immigration clinics. Since 2010, he has been a pro bono attorney for Kids in Need of Defense representing children in immigration court.
He is also a pro bono attorney at the Consulates of El Salvador and Guatemala in Los Angeles, California where he has counseled thousands of individuals.
As an immigrant from El Salvador who arrived to the United States as a child, immigration is very personal to him and he strives to create the best possible experience for his clients.
His attention to detail, due diligence, highest ethical standards and leadership have earned him an impeccable reputation in the legal field.
Education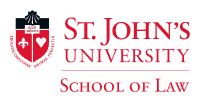 Nelson is a graduate of St. John's University School of Law where he was a Dean's Fellow.
He received his B.S. in Finance, cum laude, from St. John's University College of Business Administration and an A.S. in Business Administration from Nassau Community College.
Nelson is admitted to practice in the State of New York, but can practice immigration law anywhere in the United States.
Experience
In addition to effectively handling nonimmigrant and immigrant petitions, labor certification and condition applications, and adjustment of status and consular processing applications, Nelson has helped corporate clients avoid audits by successfully navigating Form I-9/IRCA and H-1B compliance issues.
Due to his unparalleled expertise, he has successfully assisted in family-based petitions and naturalization, asylum and temporary protected status applications.
Nelson provides representation to multinational and domestic corporations, their employees and private individuals in immigration matters before the U.S. Citizenship and Immigration Services, the U.S. Department of Labor, the U.S. Department of Justice Executive Office for Immigration Review and U.S. Consulates abroad.
He has also successfully represented clients in appeals to the Administrative Appeals Office.
Recognitions and accomplishments
Nelson is listed in Who's Who in America® and Who's Who in American Law®.
Named one of the 100 most influential Hispanics in the United States in 2006 by Hispanic Business magazine.
Honored by various groups, including the New York County Lawyers' Association, the New York City Bar Association, the Hispanic National Bar Association, St. John's University School of Law, the New York Immigration Coalition, and the Consulates of El Salvador in Los Angeles and Long Island for his enthusiastic commitment and contributions to the legal profession and pro bono service to persons in need.
Nelson has participated in Project Interchange's Latino Leaders Program in Israel, and the Fundación Carolina/Universidad Internacional Menéndez Pelayo's Young Hispanic Leaders Program in Spain.
Nelson is a member of the American Immigration Lawyers Association (AILA) and a Fellow of the American Bar Foundation.
Among his many leadership roles, he has been a National President and past Chair of the Immigration Law Committee of the Hispanic National Bar Association and a Co-Chair of the AILA Southern California Chapter's Consular Affairs and Business Advocacy Liaison Committees.
He is a former Member of the American Bar Association's Presidential Advisory Council on Diversity in the Profession; the New York State Bar Association's Committees on Diversity, Leadership Development, and Membership, International Law and Practice Section Committee on Immigration and Nationality, House of Delegates and Real Property Law Section Executive Committee, the Executive Council of the Network of Bar Leaders, Inc., the Board of Directors of the Hispanic National Bar Foundation; and the Board of Directors of the Glendale Latino Association, Inc.